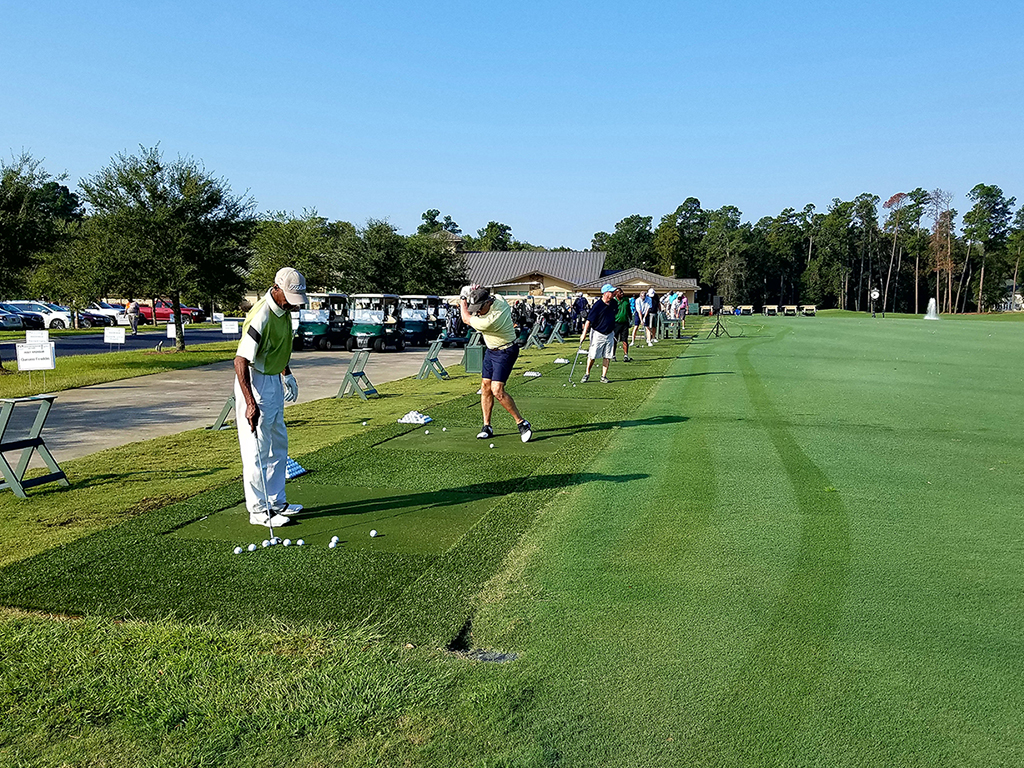 17 Jul

10th Annual WBLJH Golf Invitational

The Wespath-Bishop L. Jonathan Holston Golf Invitational (BLJHGI) Benefiting Africa University takes place at the Orangeburg Country Club on Monday, September 25, 2023. Golfers and friends will gather to raise funds to support scholarships and other needs at United Methodist-related Africa University in Zimbabwe, southern Africa.

Gifts from golfers and business and community leaders support efforts to endow scholarships for young people in sub-Saharan Africa, many of whom cannot pay their own way through college. Scholarship endowments are a life-changing intervention in the lives of students.

Interested persons and businesses can support the tournament by entering a four-person team ($500) or through various sponsorship opportunities, including Friends of Africa University ($1,000), Friends of the Bishop ($600), Lunch ($500), Friends of Hope ($250), or hole sponsorships ($150). Beyond sending players to the tournament, churches can participate as AU Ambassadors, with a $150 gift.

WHY AFRICA UNIVERSITY?

Three decades ago, when African bishops of The United Methodist Church surveyed the emerging socio-economic and political needs in their countries, they called on the church to invest in higher education in Africa. At the cry of Bishops Arthur Kulah and Emilio J.M. de Carvalho—for "a university for all of Africa"—The United Methodist Church worldwide responded.

Today, we're still investing in Zimbabwe's first private university for young men and women from all over Africa. These promising leaders are being equipped to transform their continent through dynamic programs that include: agriculture and natural resources, education, health sciences, humanities and social sciences, management and administration and theology. The Institute of Peace, Leadership and Governance offers postgraduate diplomas and master's programs.

By the turn of this century, one-fifth of the world's population will live in Africa. This is why it's so crucial that Africa's greatest needs—sustainable agriculture, disease prevention, ethical leadership and governance, innovation and business development, and more—continue to be impacted by Africa University's 11,000+ graduates.

"A new academic year opens at Africa University (AU) in mid-August," said Salley, an Orangeburg native who serves as Africa University's chief advancement officer. "The university's transformative ministry is possible because United Methodists continue to pray for and invest in it. South Carolina's generosity inspires our students as they grow in faith, claim and work toward God's promise of abundant life. Thank you for helping us grow deeper roots and producing leaders for tomorrow by participating in Bishop Holston's golf tournament faithfully as we help people to help themselves!"

PROPELLING CHRIST'S MINISTRY IN AFRICA

Africa University's strong reputation is based on the relevance and impact of its efforts. Teaching at Africa University emphasizes the practical application of knowledge to alleviate poverty, build peace and stability, and drive development.

 
Students get their hands dirty as they learn, innovate, and test their ideas in the workplace through internships and industrial attachments.
Faculty members enrich lectures with their know-how and their diverse experiences.
Small classes and a close-knit campus community allow for meaningful interaction between the students, and with the faculty and staff.
The Africa University Fund is equipping the next generation of Africans to lead and transform a beloved continent.
The desire of the university's founders was to nurture an institution that would be deeply rooted in Africa—drawing its agenda and priorities from the challenges of African communities and combining the social wisdom and indigenous know-how of African people with new knowledge to aid development and improve quality of life on the continent.
When you give, you equip indigenous solution-finders who are tackling some of their continent's most pressing challenges with wisdom, innovation, and spiritual maturity. Because of your generosity, The United Methodist Church is making a difference in Africa.
For information on the various sponsorship levels and benefits, visit the BLJHGI sponsors page. Or, to register a team, go to the BLJHGI registration page.