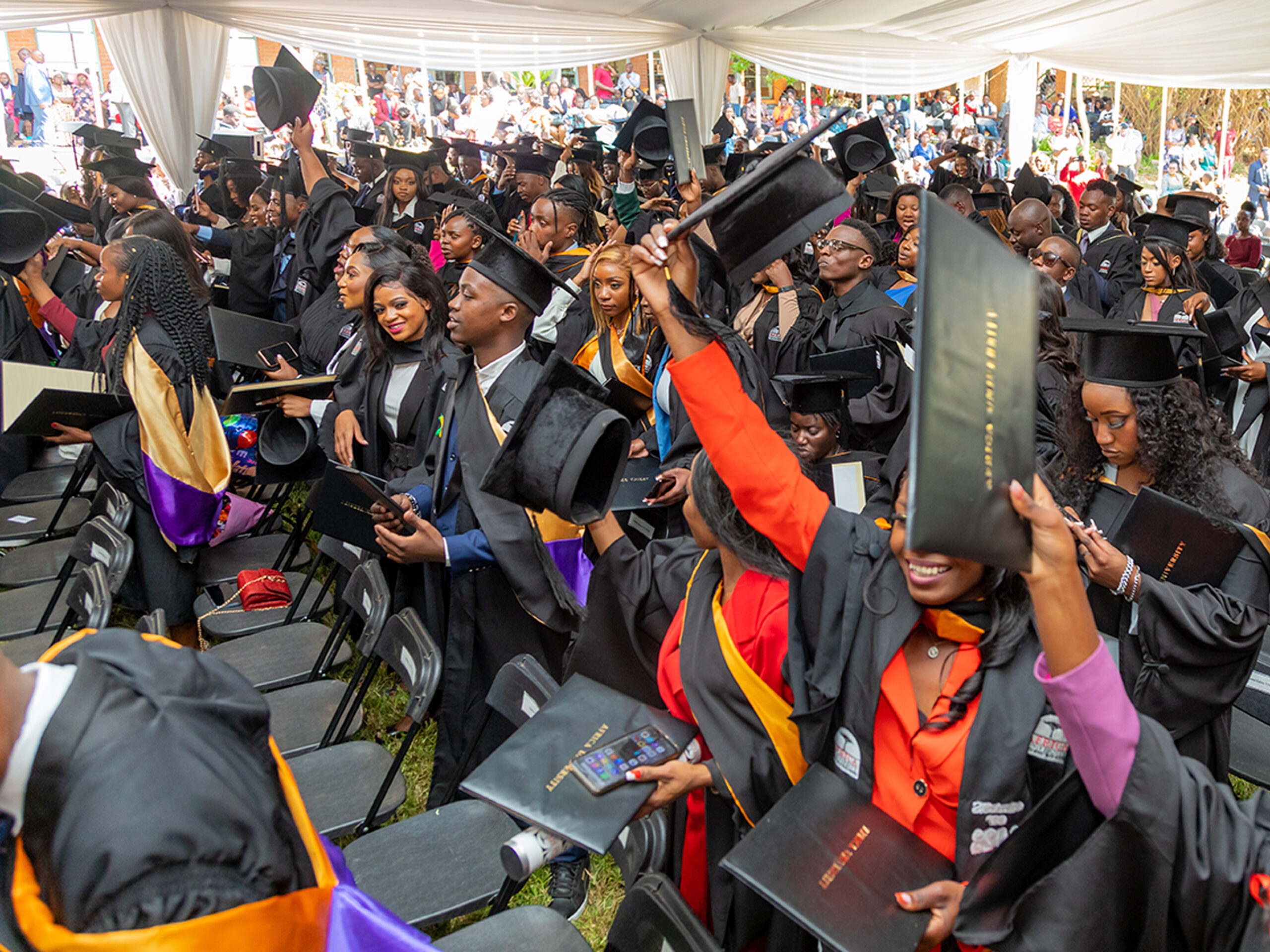 10 Jul

Scholarships Remain Top Priority in Beyond 30 Campaign

Do you recall receiving a gift that changed your life? Through scholarships and financial aid, many students enrolled at Africa University receive an education that changes their lives.

Many of these gifts are made possible by the university's more than 200 endowed funds.

The gift provided by the late Fentress Boone Waits, an educator, enabled 2023 gradate Faith Makaniso to earn her degree in medical laboratory sciences.

"Studying at Africa University was a life-changing experience for me," said Makaniso. "The university helped me grow as a person, academically, and professionally. The courses I enrolled in, the professors I came across, and the people I met, gave me invaluable life lessons and learning experiences."

Endowed contributions made today advance our mission and will touch the lives of students we will never meet. They are a key focus of Africa University's ongoing 30th anniversary campaign, Beyond 30: Powering an Evolving Dream. For gifts beginning at $10,000, donors can establish named and endowed scholarships, which support the efforts of students to meet their educational goals.

If establishing an endowment fund interests you, please let us know. Consult your attorney or financial advisor about what will be most advantageous for your charitable, estate, and tax planning. All gifts to the Beyond 30 campaign must be received by December 31, 2023.

To learn more about the many ways to support Africa University's transforming ministry, visit the planned giving website at https://www.africau.plannedgiving.org/.  Or, call or write our Director of Planned Giving, Josefa Bethea Wall, Africa University Development Office, P. O. Box 340007, Nashville, TN, 37203-0007, 615.340.7428 (office), 615.340.7290 (fax), jbetheawall@africau.org. Thank you!